Hints on Selling your Property

Keep it clean - You need to take this seriously!
No amount of talking from the agent is going to help sell your house if the place is a tip.
Even if you are the cleanest, tidiest person in town, the reality is that you are probably going to need to do at least a few things to spruce up your home.
Make your home really sparkle - especially on the day the photographer turns up. Get the carpets, sofa covers, oven and windows cleaned and pay special attention to the kitchen and bathrooms, which need to be inviting and hygienic.
Start with fresh folded towels and a few strategically placed plants.
De-clutter - Clutter will shrink your home!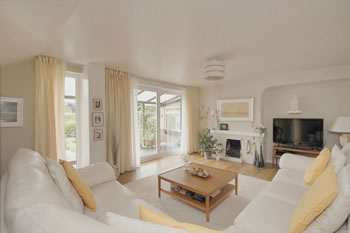 Even if arranged neatly it will make your home not only appear smaller and messier, but can distract your prospective buyers, so they won't notice all the positive qualities your property has to offer.
The most effective action of all is to clear clutter away.
To make some space, move unnecessary furniture into the attic, basement or garage.
Better still, get it off the property altogether.
Remember that homebuyers will open everything.
If your cupboards look jammed full and buyers are hit by falling shoes when they open the doors, their lasting impression will be one of a lack of storage space.
Self-storage depots are an invaluable tool for the house mover. They're inexpensive and convenient.